Registered electronic communications
Electronic signature
at your fingertips
Documentary evidence of sending and receiving
Electronic notification
Pay per use. No registration fees. No expiration date.
As simple as sending an email.
Sign documents and contracts
Our interconnection network reaches over 150 countries
SMS solutions and VoIP
Our locations We are global
Lleida
Madrid
Paris
London
Miami
Dubai
San José
Bogotá
São Paulo
Tokyo
Santo Domingo
Cape Town
Johannesburg
Montevideo
Santiago de Chile
Lima
Beirut
Ciudad de México
Our customers trust us
Case studies
We particularly loved the ease and agility of contracting the system and its credit-based use. In other words, you top up some credits and start working without too much training, without any specific software installation or technical complexity
Registered notification service has made possible to help in the internal operating processes of companies and in their digital transformation.
Lleida.net gives us peace of mind and guarantees that parents verify the engagement of our services in a simple safely and legally way.
Connectaclik Pro has provided Holaluz with effective and customized solutions,a must have for any services we will add to our processes.
Lleida.net provides high quality SMS to our users thus saving costs when attracting new ones.
News, interviews, tutorials
Blog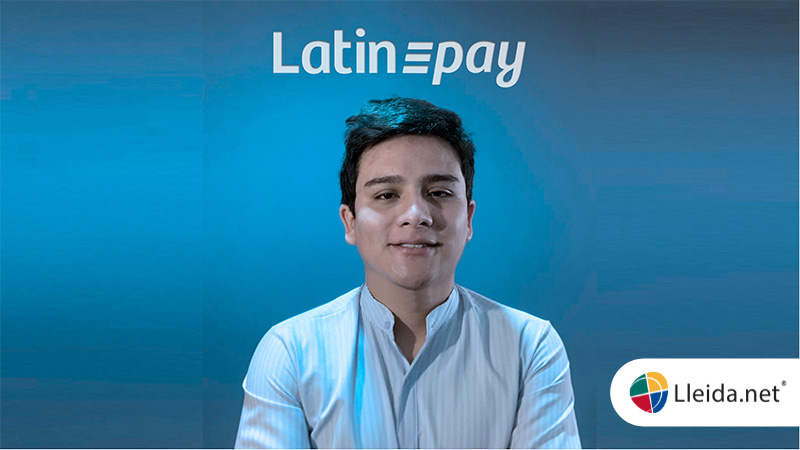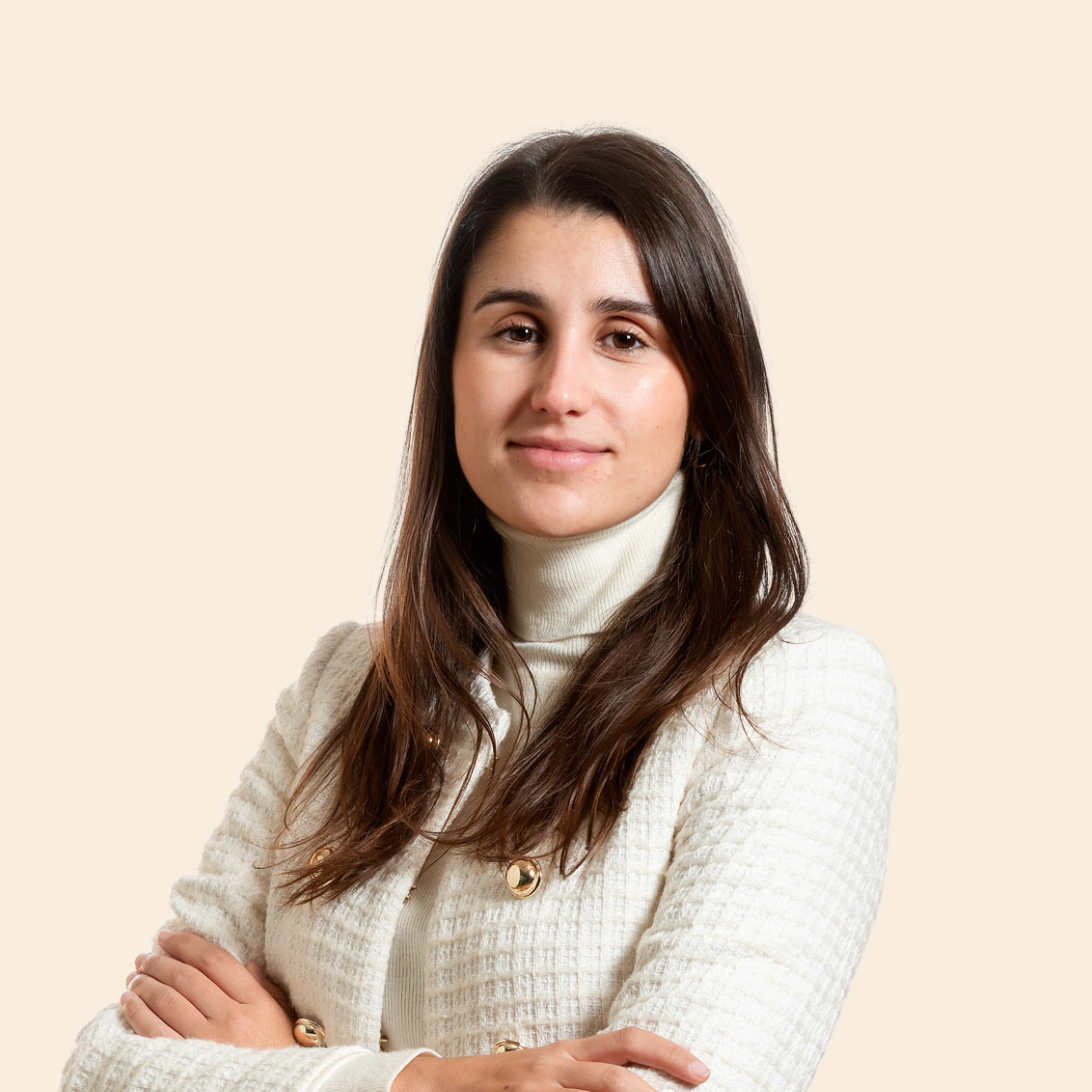 5 June, 2023
Latinpay is a financial services company providing payments to micro and small businesses in Peru. Latinpay accomplishes its mission by giving its customers the option to get paid quickly and easily through mobile banking, avoiding investment in expensive equipment or tedious implementation time and effort.
Julio Mejías, CEO of Latinpay, gives us insight into his experience with Lleida.net Registered Email and its benefits to the company.
Challenges leading up to Registered Email
How was your workflow organised before implementing Registered Email?
Before using Registered Email, we did not have a way of proving that it had indeed been delivered to an email address, and, especially, we lacked reliable proof of it.
This could only be achieved by notarial means, but it was very time-consuming...
So what solution were you looking for?
We were looking for a simple workflow notification solution. The notification itself might be physical or virtual, although it had to provide us with legal standing as required.
Implementing Registered Email
Once you started using registered email, which processes changed?
After implementing Registered email service, we no longer have to send physical notifications, the process changed within the company, everything is online, saving us much time, and, most of all, the documentary evidence can be stored for a long time.
Is there anything you like the most about Registered Email?
Basically, its simplicity!
You have to send a copy to the certifying email, and that's it; no need to take many actions or install extensions...
Quite simple.
Streamline processes, reducing time and costs
When did you begin to get results?
Yes, it provided us with quick results and met our expectations, as the document includes almost everything we need and demonstrates that we did do our due diligence.
To what extent has Registered email helped you?
Essentially it has helped us to simplify the processes.
We used to have to carry out this process manually. It has simplified our time and processes enormously.
We achieved specific results, namely time and cost reduction.
Costs have been cut up to 80%
And as for usability, our staff is far more confident. There is no need to edit the email or get a copy of the printed document, stamp it, sign it, move from one signing to another, etc.
And it makes our lives so much simpler!
With the Registered Mail service, we CC the Registered Email, and that's it; there is nothing else to do!
There is evidence that we carried out proper due diligence, and in the event of any contingency, we have the means to meet that contingency.
Would you recommend Registered Email?
Yes, I would. I would recommend it to companies from all sectors looking to simplify notification processes. Businesses looking to save paper and, above all, to ensure that notifications are legally valid.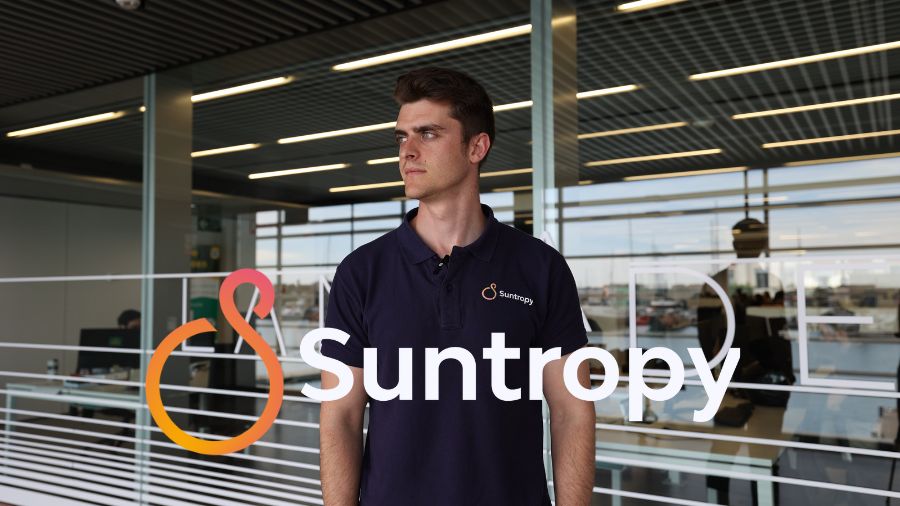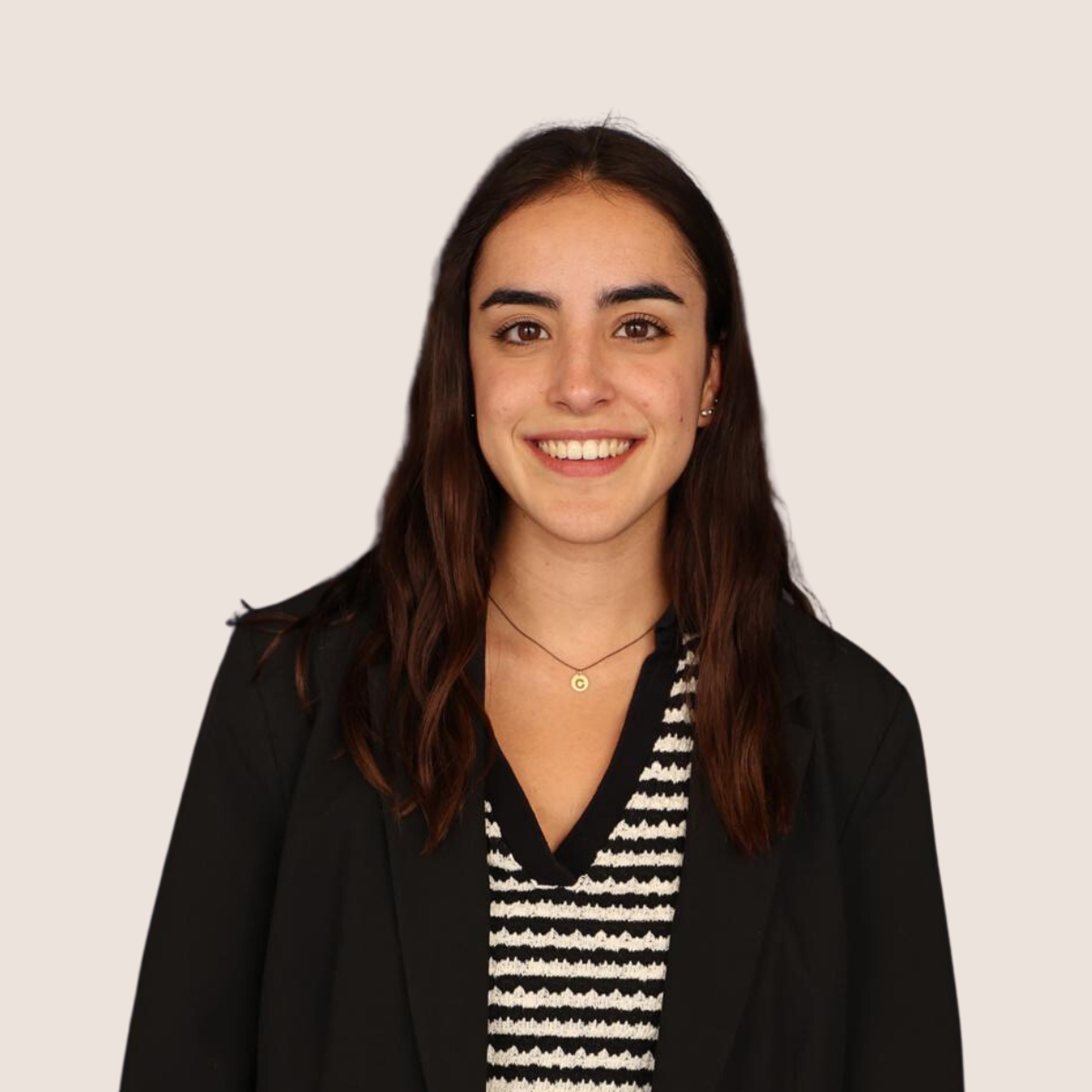 25 May, 2023
Suntropy is a technology startup founded in 2021 to support solar energy companies in delivering a digital sales experience to their customers. Their primary focus within the sector is to provide technical and economic feasibility analysis for solar energy projects in residential and industrial areas agilely.
Thanks to Lleida.net, they have been able to automate the process of generating the document to be signed. By leveraging their platform and Click & Sign, Suntropy can digitize the entire document signing process while maintaining complete integration and traceability of information. This way, users can integrate all their documents into the platform, including the signed contract and self-consumption study.
Pablo Sánchez, CEO and one of the founders of Suntropy, discusses how their company identified the need for a solution like Click & Sign, their satisfaction with the service, and the benefits it provides in terms of time savings and increased productivity.
Challenge
What needs led you to seek this solution?
Following the completion of the commercial process, the companies we collaborate with, along with Suntropy's customers and users, were required to sign contracts and agreements with their respective clients manually.
Furthermore, we observed that some of our customers, especially those who are elderly and have acquired complex photovoltaic installations, encounter challenges when it comes to printing, signing, scanning, and sending documents. Therefore, we saw digital signatures as a solution that could streamline this process while helping solar energy companies digitize and have greater traceability of all bureaucratic and administrative processes.
Solution
What made our service stand out from other solutions on the market?
The team's excellent treatment was the primary factor that helped us decide to go with Lleida.net. We had an excellent experience with Click & Sign, especially considering that we're a startup taking our first steps. They made everything easy for us.
With Click & Sign's digital signature service, the time is reduced by almost 50%, as the whole process is fully automated and the sales process is streamlined.

Pablo Sanchez, CEO of Suntropy
What was most important for you when evaluating different options?
The ease of implementing the technology: We integrated this product into our solution, so we needed a system that offered good quality service and functionality and was easy to implement within our architecture and software product.
Implementation
What was the timeline for the implementation of Click & Sign at Suntropy?
It took roughly three to four weeks from the initial testing phase to the first customer using the Click & Sign service via Suntropy. This timeline included the verification of all functionalities and configurations and ensuring everything was functioning properly.
How has the solution been working for you?
Our platform facilitates users' automatic generation or completion of contracts, which are then sent to the intended recipient for electronic signature via Click & Sign. By using Click & Sign, we can seamlessly integrate all the required documents, such as the signed contract, self-consumption study, and relevant self-consumption project, into our platform.
Would you highlight any particular aspects of the Click & Sign service?
Yes, I would highlight the robustness of the service and its ease of implementation. Agility is essential for us, especially when a new customer comes in.
Success metrics and recommendations
It's a straightforward service that delivers on its promises at a competitive price.

Pablo Sanchez, CEO of Suntropy
How are your customers reacting to this change?
Our customers have been reacting positively to this change. Despite the ongoing challenges related to digitization in the sector, many have swiftly embraced the Click & Sign solution after witnessing or testing the significant time-saving and process-streamlining benefits it provides.
How has Click & Sign improved Suntropy's competitive advantages?
Regarding Suntropy's competitive advantages, we now offer a value-added integration service, which has made our solution more complete. Thanks to Click & Sign's digital signature service, time is reduced by almost 50%, since every step of the process is fully automated.
Implementing Click & Sign was a breeze. The documentation was crystal clear, and the support team was always available to assist us with any uncertainties. In a matter of days or weeks, we could integrate the service into our product seamlessly.

Pablo Sanchez, CEO of Suntropy
In closing, would you recommend the service?
As for recommending the service, I would suggest it to tech startups that require an agile and easy-to-implement digital signature solution. Click & Sign provides great support services to users.
Conclusion
Suntropy's partnership with Click & Sign enabled Suntropy to digitize and automate the document signing process, resulting in a complete solution that saves time and streamlines sales.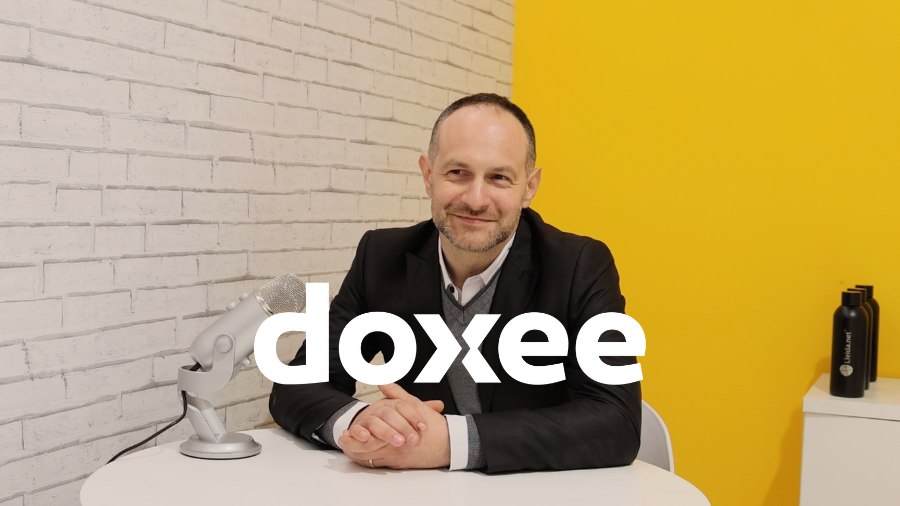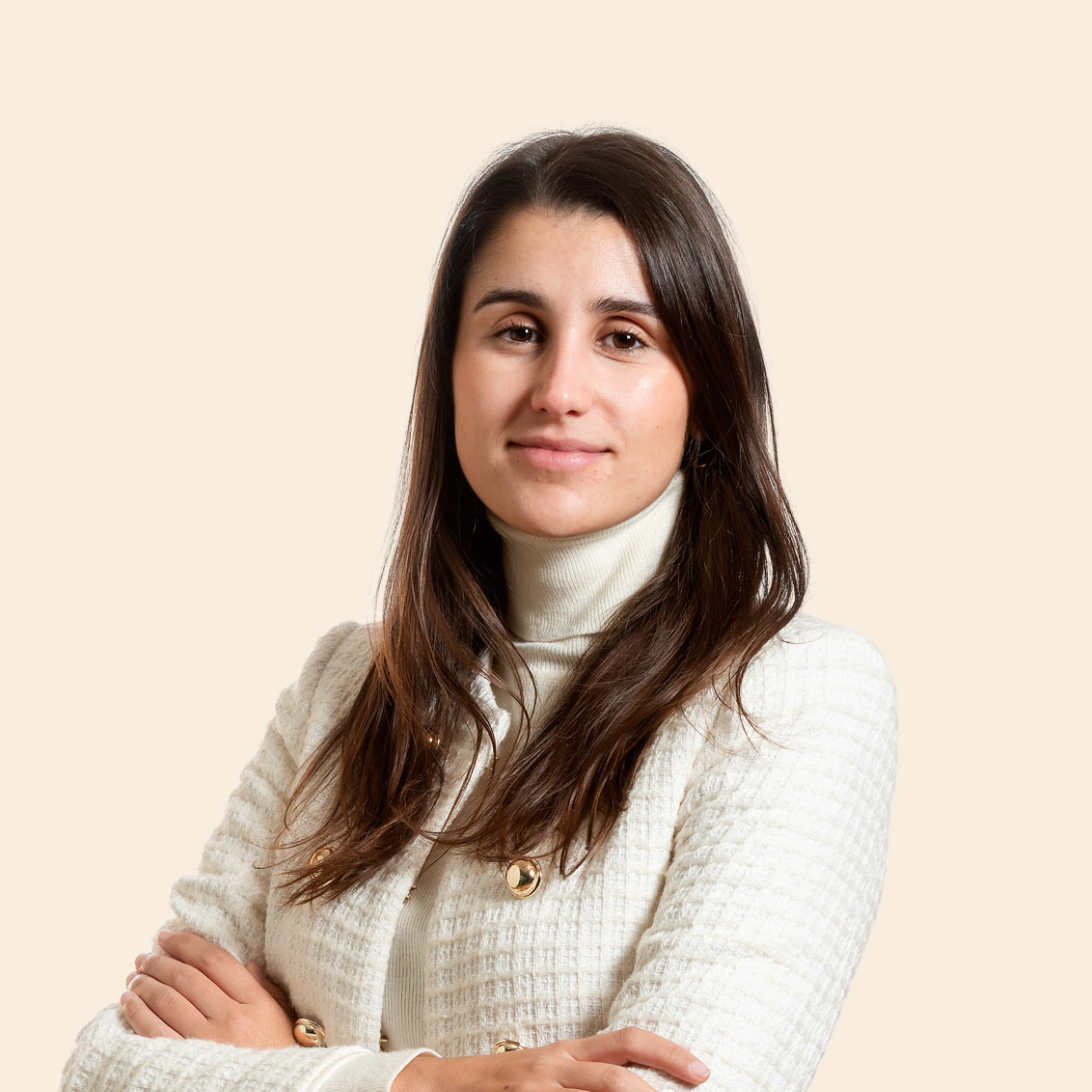 18 May, 2023
Doxee is a multinational hi-tech company specialized in Customer Communications Management and Digital Customer Experience
By offering Lleida.net's electronic notifications, which are marketed by Doxee as part of its portfolio as "Paperless Experience", Doxee has effectively met its customers' needs while helping them transition to the digital realm. Doxee's core platform, Doxee Platform®, allows the company to provide certified electronic communications to all its customers.
Lorenzo Maselli, Doxee's Global Product Manager for Paperless Experience products, provides a first-hand account of these initiatives search, implementation, and outcomes.
Challenges and objectives
What objectives has your department or company set out to achieve, and what challenges have you faced in pursuing those objectives?
As a product-driven organization, Doxee focuses on identifying and implementing the best solutions in the market to help our customers overcome any challenges they may encounter in their business. As a product manager, my responsibility is to ensure that we deliver top-notch products that meet the needs of our customers.
What challenges and goals prompted your search for a solution?
As a business specializing in customer communication management, Doxee required a solution to meet our customers' needs, specifically to certify the messages and communications they send to their end-users.
Solution
What sets Lleida.net services apart from other alternatives?
Our research indicated that Lleida.net excels in customizing its services and processes to meet our needs. This level of customization, combined with their APIs and integration capabilities, gives us the confidence to trust in their performance and achieve a faster time-to-market.
Lleida.net's solution has enabled our company to enhance its range of solutions in document experience, interactive experience, and paperless experience. In particular, the legal evidence obtained after every communication provided by Lleida.net's solution seems to benefit our company.

Lorenzo Maselli, Doxee Global Product Manager for Paperless Experience products
What was the most crucial factor for you when assessing various options?
Primarily, we focused on identifying a qualified provider that specialized in registered communication services. In this regard, Lleida.net stood out as the most qualified provider available. The integration part is the second most crucial aspect. When searching for a solution, we required straightforward programming interfaces to integrate with our Doxee Platform® for customer communication management. Lleida.net met this requirement, making it an ideal choice for our needs. Additionally, we were satisfied with the performance of Lleida.net's services, which met our standards for quality and reliability.
Their reputation as a qualified provider in the registered communication services market. It has to be a qualified provider like Lleida.net

Lorenzo Maselli, Doxee Global Product Manager for Paperless Experience products
Implementation
How long did it take Doxee to install the Lleida.net solution?
To the best of my knowledge, it took Doxee less than a month to install the Lleida.net solution. This timeframe was mainly due to the time required to develop a product using the programming interface provided by Lleida.net and launch it into the market.
Can you provide an overview of how the Lleida.net solution is incorporated into the Doxee portfolio and functions as a part of it?
Using Lleida.net's APIs, we enabled a new channel with standard email and standard SMS, including Registered email.
Is any particular aspect of Lleida.net's services contributing to their confidence in the provider?
Their reputation as a qualified provider in the registered communication services market. It has to be a qualified provider like Lleida.net.
Key metrics and recommendations
How are your customers or end-consumers reacting to the services offered?
It sounds like the registered email and SMS solution provided by Lleida.net has been well received by our customers, who have been actively seeking such a solution to aid in their digital transformation efforts.
In what ways has the implementation of Lleida.net's solution benefited your company? Are there any specific improvements or advantages that you would like to highlight?
Lleida.net's solution has enabled our company to enhance its range of solutions in document experience, interactive experience, and paperless experience. In particular, the legal evidence obtained after every communication provided by Lleida.net's solution seems to benefit our company.
One last question, to which companies would you recommend using Lleida.net services?
If a company seeks a solution to obtain legal evidence within its digital communication strategies, I highly recommend Lleida.net services.
Conclusion
To sum up, the partnership between Doxee and Lleida.net has allowed Lorenzo and his team to offer certified digital communication solutions to their clients. Integrating Lleida.net's services into Doxee's Platform® has helped improve the legal component of their customers' end-user communications. Therefore, Lorenzo highly recommends Lleida.net's services to companies that require legal proof of their digital communications.